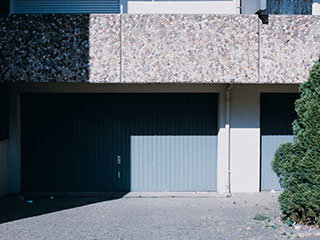 We know garage doors - how to install them, maintain them and how to repair or replace them when something goes wrong. Our technicians at Garage Door Repair Fernandina Beach are trained to give your system the attention it needs. Whether you're looking for a strong and stable garage door system that never breaks down, or a modern set-up with all the high-tech bells and whistles, we've got the expertise to help you.
Expertise You Can Count On
Most of the time, your garage door probably operates just as it should – opening and closing on demand without a hitch. But like any complex machine, over time, daily wear and tear can take its toll. When this happens, you may notice your door becoming noisier or more unpredictable –that's when you're likely to need expert assistance. Our technicians have been installing, maintaining and repairing garage doors for many years, and understand how small warning signs can eventually lead to a total system shutdown. Don't ignore the small malfunctions!
Preventative Maintenance Is The Way
Springs, levers, tracks, nuts and bolts – your garage door system is a complex mix of many intersecting parts. If one part is taking more of the strain, this can place extra pressure on other parts, leading to a chain reaction of ongoing damage. Eventually, this can result in an inconvenient shutdown that is both dangerous and expensive to repair. A schedule of regular maintenance sessions can help to prevent minor faults from escalating, helping to ensure your door doesn't fail completely and capping potential repair costs.
The Best in Garage Door Repair Services
Is your door making strange noises, behaving unpredictably or completely stopped working? Give us a call – we've seen it all. We've got more than ten years of industry experience working with complex garage door systems in Florida and have the expertise to handle any repair, maintenance or replacement job, however big or small.
CONTACT US TODAY!

Skilled Experts

Regular Maintenance Plans
Reliable and Affordable

Installations & Replacements