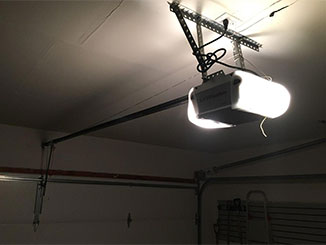 A Malfunctioning Opener Can Be A Real Inconvenience
If you've been frustrated dealing with strange symptoms concerning your garage door such as it moving in a jerky fashion, reversing abruptly, or making a lot of noise, the problem may be due to your opener. The opener is an important component of the overall system, which is why it's usually obvious when there's a problem. The motor inside is what gets everything moving when you need it to, so keeping it in good shape is vital to being able to rely on your door functioning properly! The longer it goes without repairs, the worse the issues will be, so it's best to do it now rather than later.
Quick Opener Repairs & Replacements
After years of daily use, it's not surprising that your opener will start to wear down over time, and that certain parts of it may need to be repaired or replaced entirely. Our experts are familiar with a variety of the major brands like Genie, LiftMaster and more, so there's no need to worry about whether or not we'll be able to fix it. Whether it's the motor, circuit board, or otherwise, we can either get the component repaired or switch it out so your door will work like new again. If the opener itself has grown too old, we can instead help you get the entire thing replaced, no problem.
Troubleshooting On The Spot
You may not be sure what exactly is the problem with your opener, but that's okay! It's what we're here for. Our professionals will carefully inspect your opener and all of the involved systems to get to the bottom of what the issue is, and how best to get it fixed. It may be something as simple as the bolts needing tightened, or something more in depth like the opener's sensor needing repairs, but in either case we'll tend to it for you.
There's No Reason To Wait
Rather than deal with a frustrating garage door, get its opener taken care of by Garage Door Repair Fernandina Beach right away!
We also offer the following:

New Garage Doors

Fix Garage Door Track

Replace Door Sections

Bottom Seal Rubber